Chemical Engineering
College of Engineering
---
Emphases: Energy Engineering (optional)
Start Your Career Journey
---
Find support at the Career and Professional Development Center (CPDC)
About the Major
Chemical engineers take chemistry out of the laboratory and into the world around us; they are problem solvers who apply scientific knowledge, technical expertise, innovation, and creativity to make useful materials, all while considering long-term and immediate concerns for the environment, safety, and other human needs. Without chemical engineering, things like fertilizers, vaccines, and antibiotics wouldn't exist in the quantities that we need.

In the U's Chemical Engineering program, you take foundational courses in math, physics, and chemistry, and complete chemical engineering courses that cover topics like thermodynamics, fluid, mechanics, heat transfer, mass transfer and separation, biochemical engineering, process design, and more. You can also choose to add an optional emphasis in Energy Engineering. Our Chemical Engineering department is nationally recognized for its research and teaching, and our curriculum strives to balance practice, theory, and the development of professional skills. You can find opportunities to get involved in research in professors' labs, and/or gain experience through our vibrant cooperative education program, which includes summer internships and semester-long work experiences in industry, government, and academic settings. A degree in Chemical Engineering prepares you with the skills and knowledge to pursue careers in a variety of technical areas as well as post-graduate training programs in engineering, law, business administration, and medicine.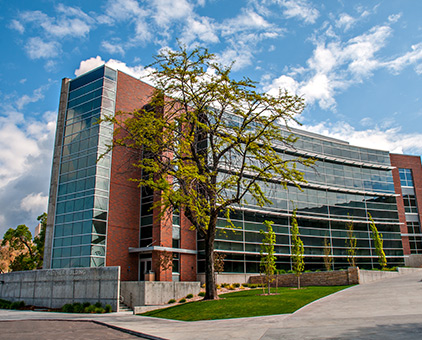 Learning Outcomes
Develop proficiency in the core subjects of fluid mechanics, heat transfer, chemical thermodynamics, reaction engineering and mass transfer and separations.
Continue to learn and refine their critical thinking skills and will be aware of issues that affect society and the world and use that knowledge to strengthen their profession and contribute to the well-being of society.
Behave ethically and promote a culture of safety and inclusion.
Plan & Prepare
At the U, we plan for our students to have an exceptional Educational Experience identified by four broad categories we call the Learning Framework: Community, Knowledge & Skills, Transformation, and Impact. This major map will help you envision, explore, design, and plan your personalized Exceptional Education Experience with the Learning Framework at the core. In addition to assisting you in planning your coursework and navigating the requirements of your major, this map will help you incorporate other kinds of experiences to expand your knowledge, support your development, and prepare you for the future you want.
Discover More.
---
BIOL.T
Secondary Education Licensure Program
PRT
Parks, Recreation and Tourism